Michael Stenger, who served as the Sergeant at Arms for the United States Senate during January 6 riot at the US Capitol last year, has died, Fox News's Chad Pergram reported.
Mr Stenger's death comes amid the House of Representatives's attempt to investigate the riot at the US Capitol last year wherein supporters of former president Donald Trump raided the complex in an attempt to overturn the 2020 presidential election.
Mr Stenger assumed the role in 2018 after he served as chief of staff to his predecessor Frank Larkin, Roll Call reported at the time. He previously served in the United States Marine Corps and for 35 years in the US Secret Service. Source: Independent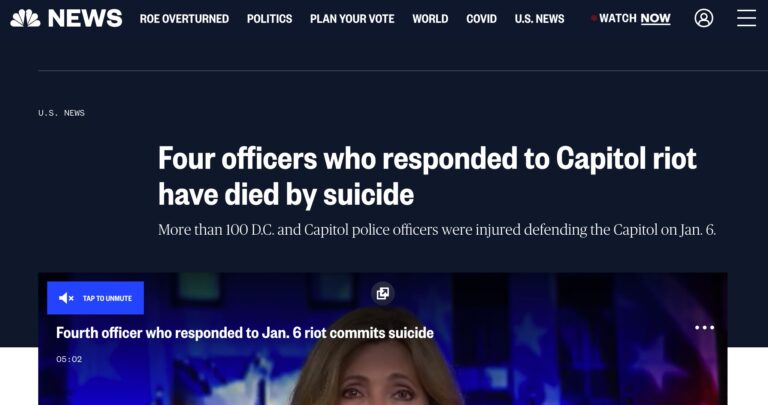 Four officers who responded to Capitol riot have died by suicide
Two more Washington, D.C., police officers who responded to the Jan. 6 riot at the U.S. Capitol have died by suicide, police said Monday.
Since the attack by a pro-Trump mob, four officers who defended the site that day have died by suicide.
Officer Gunther Hashida was found dead at his home Thursday, the Metropolitan Police Department said Monday, and Officer Kyle deFreytag was found dead July 10.